MASINAGUDI RESORT – SECRET IVORY ROOMS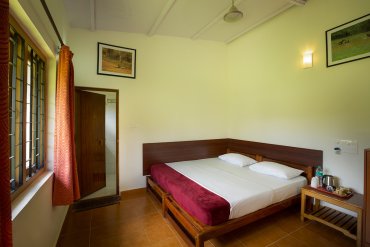 Elephant, Tiger, Panther, Bear Rooms
Secret Ivory is a one of best resort in Masinagudi to stay in for nature lovers with a tranquil atmosphere, homely food and a peaceful serene place in the lap of nature.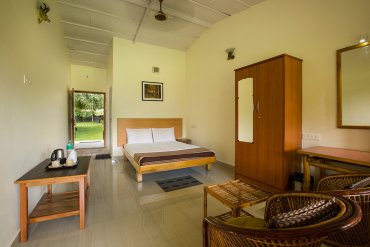 Horn Bill, King Fisher, Bar Bet, Bee Eater
One of the best features about Secret Ivory is no T.V. is provided in any of the rooms, which creates an atmosphere of serenity, calmness and one can enjoy the beautiful views in the most calm manner, in other words a truly calm serene and restful holiday.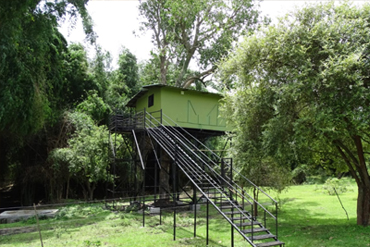 Tree House
The wonders of Secret Ivory are the two Nos. Tree Houses, constructed atop a real tree, in the most Eco-friendly method, without disturbing the flora and fauna around.
The tree houses are equipped with all basic amenities, bed, electricity, hot and cold running water and clean washrooms. Added feature is the two balconies which faces the forest, where guests can sit seclude and silently watch the beauty of the surrounding forest. Also watch any animal safe and secure from the height of 25′ and enjoy the nature at its best, specially in the silence of the the night.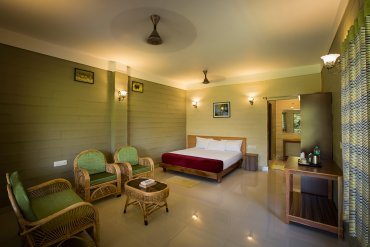 SUITE ROOMS
These rooms are two in Nos. with exclusive private verandah in the front facing the forest. It's large spacious room lavishly built.
FACILITIES
Activities
Daily trips to Ooty, Mysore, Gopalaswamy peta [Historical town]
Jungle safaris in Mudumalai wildlife sanctuary & national park
Elephant watching, elephant camp, elephant feeding -Mudumalai.
Other hotel reservations can be done
Leisure and Other Services
Airport Pickup
Doctor on call
Laundry service
Sightseeing Tours
Travel desk service
Running hot and cold water
Cuisine – Ivory Restaurant
Vegetarian and Non Vegetarian, South Indian and North Indian Hygenically grown "farm fresh" vegetables enhances the taste of the home cooked food.
Business Services